Description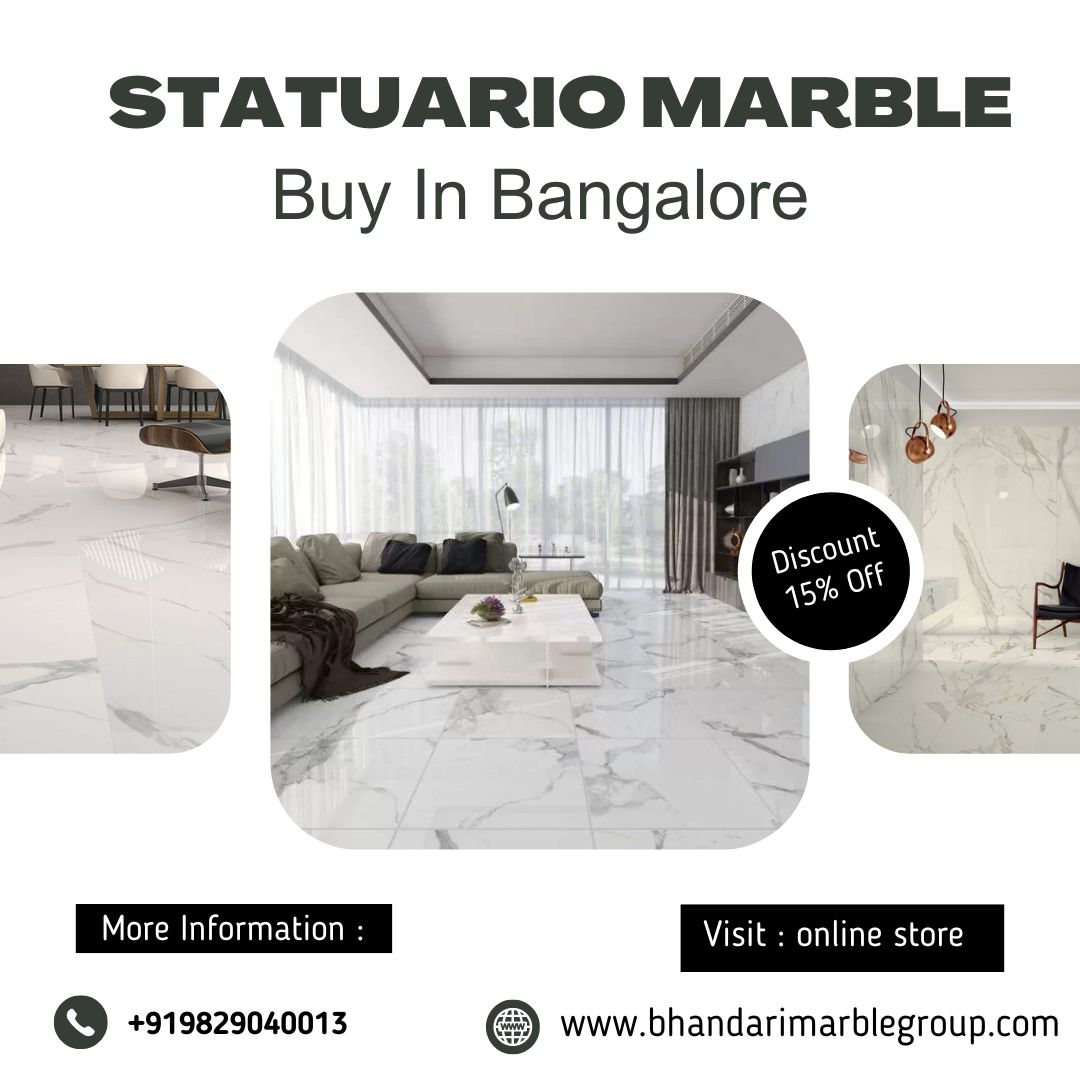 Statuario marble is highly regarded for its white background and striking gray veining, making it a symbol of luxury and sophistication. At The Infinity, we bring you the finest selection of Statuario marble, sourced from reputable quarries to ensure the highest quality and authenticity.
As your trusted destination for buying Statuario marble in Bangalore, we understand the significance of finding the perfect marble for your projects. Our knowledgeable team is dedicated to assisting you throughout the selection process, providing expert guidance and personalized recommendations to help you find the ideal Statuario marble that suits your design vision.
At The Infinity, we strive to deliver excellence in every aspect. Our Statuario marble slabs undergo rigorous quality checks to ensure they meet our stringent standards. We offer competitive pricing and exceptional customer service to ensure your complete satisfaction.
Transform your spaces with the timeless elegance of Statuario marble. Visit The Infinity by Bhandari Marble Group, your trusted destination for buying Statuario marble in Bangalore. Explore our showroom or browse our website to discover the stunning range of Statuario marble options available. Let us be your trusted partner in creating breathtaking interiors that exude luxury and sophistication with the beauty of Statuario marble.
Statuario Marble In Bangalore