Description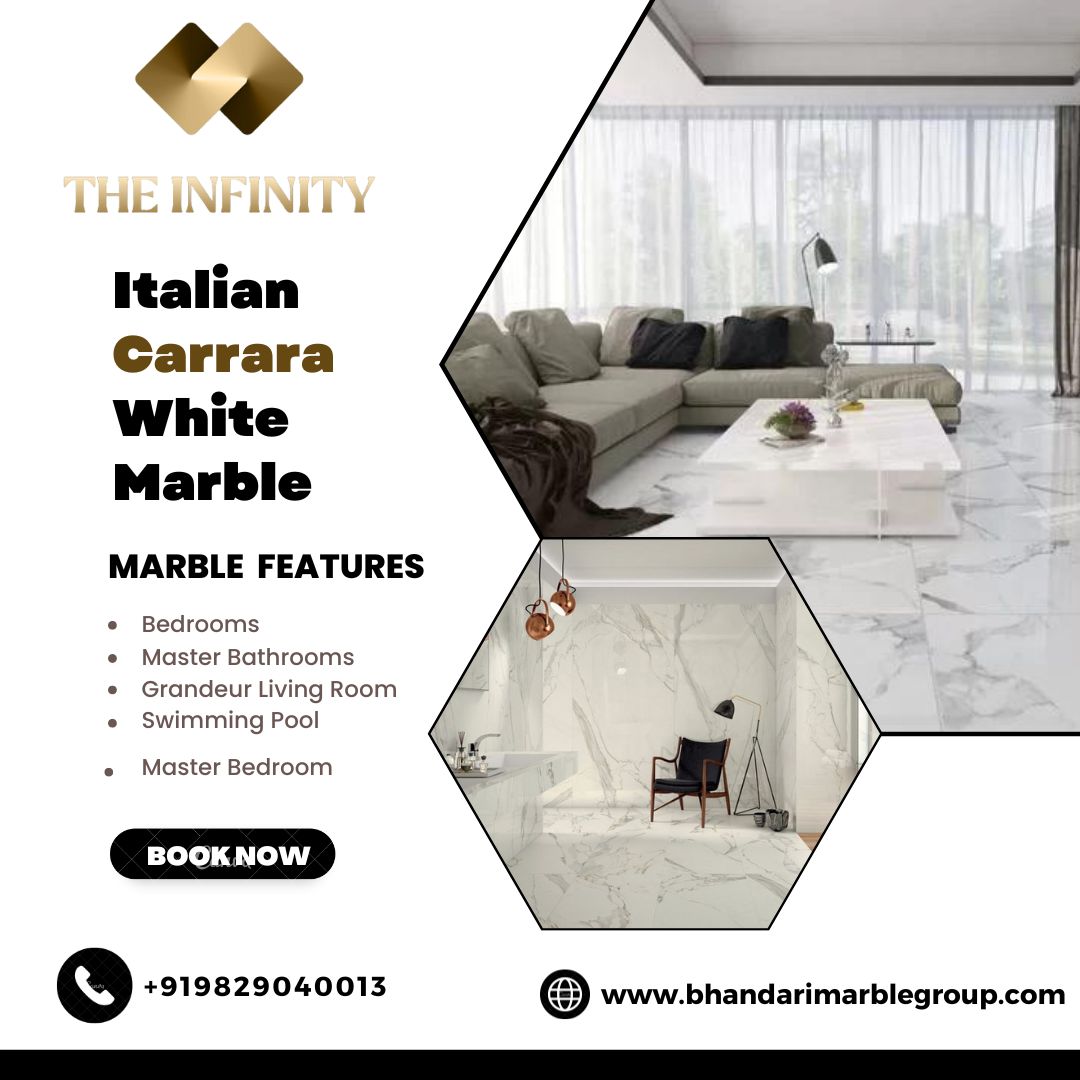 Carrara White Marble In Kishangarh
Welcome to The Infinity by Bhandari Marble Group, your trusted destination for Carrara White Marble in Kishangarh. If you are searching for the epitome of elegance and sophistication for your space, look no further. We offer an exquisite collection that will elevate your project to new heights of beauty and luxury.
Carrara White Marble is synonymous with refined beauty and timeless charm. Its distinctive white background with delicate grey veining creates a stunning visual appeal that is highly sought after by architects, designers, and homeowners alike. Known for its association with classical art and architecture, has been a symbol of elegance and grandeur for centuries.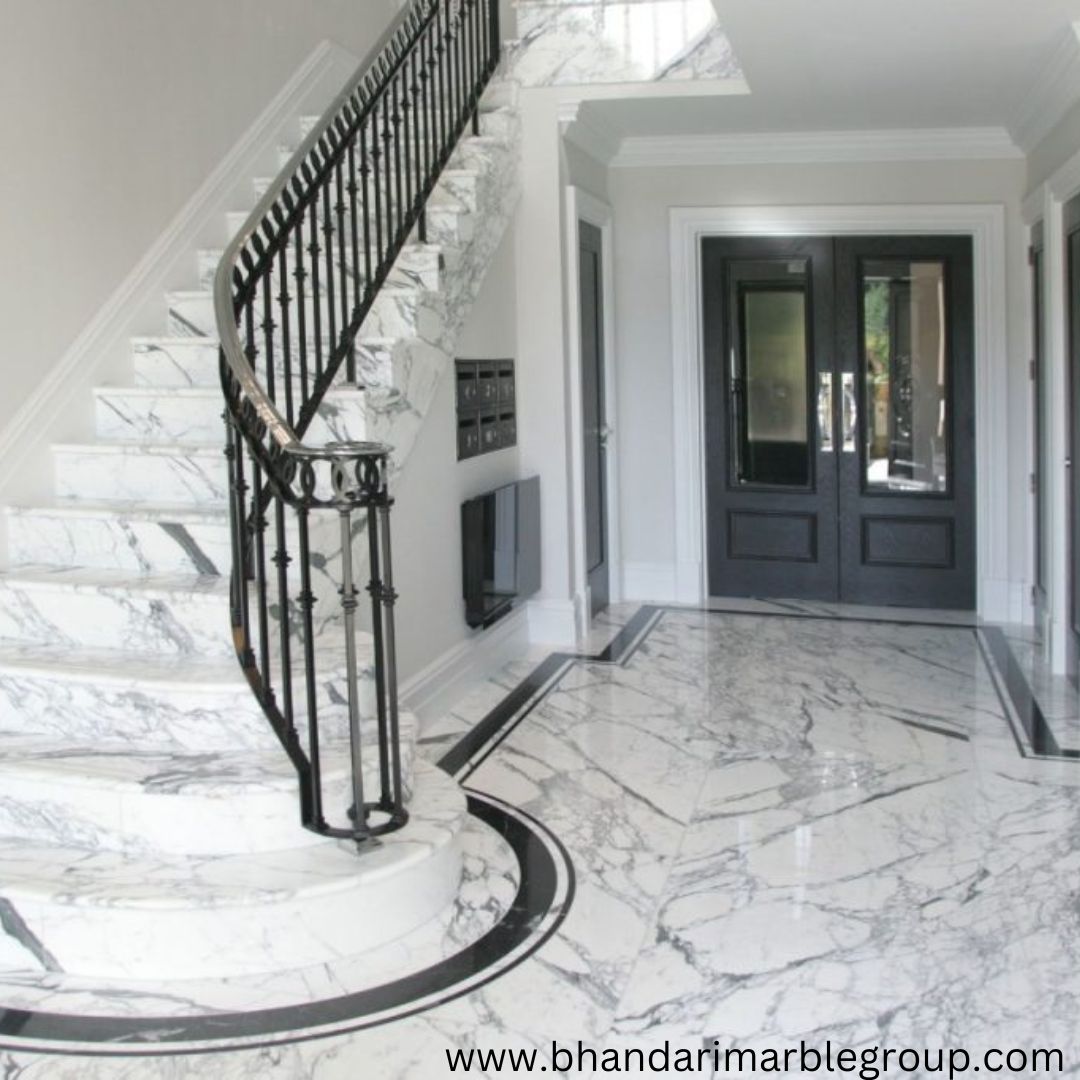 At The Infinity, we understand the importance of authenticity and quality. That's why we source our marble directly from the renowned quarries in Carrara, Italy, known for producing the finest Carrara White Marble in the world. Our expert team meticulously selects each slab to ensure it embodies the exceptional clarity, veining patterns, and craftsmanship that Marble is famous for.
As your trusted destination for Carrara White Marble in Kishangarh, we offer a wide range of sizes, thicknesses, and finishes to suit your project requirements. Whether you prefer polished slabs for a sleek and sophisticated look or honed and brushed finishes for a more textured and natural appeal, our collection caters to diverse design preferences.
At The Infinity, we prioritize customer satisfaction above all else. Our knowledgeable staff is dedicated to assisting you throughout the selection process, providing personalized guidance based on your design vision, budget, and specific project needs. We strive to make your experience with us seamless and enjoyable, ensuring that you find the perfect  Marble to bring your vision to life.
Visit our showroom in Kishangarh to explore our stunning collection. Immerse yourself in the beauty of natural stone as our experts guide you through the available options. If you are unable to visit us, we offer virtual consultations and can provide samples to help you visualize your project.
Choose The Infinity by Bhandari Marble Group as your trusted destination for Carrara White Marble in Kishangarh. Let us help you create spaces that exude elegance, sophistication, and timeless beauty. Contact us today to embark on a journey of transforming your space.