Description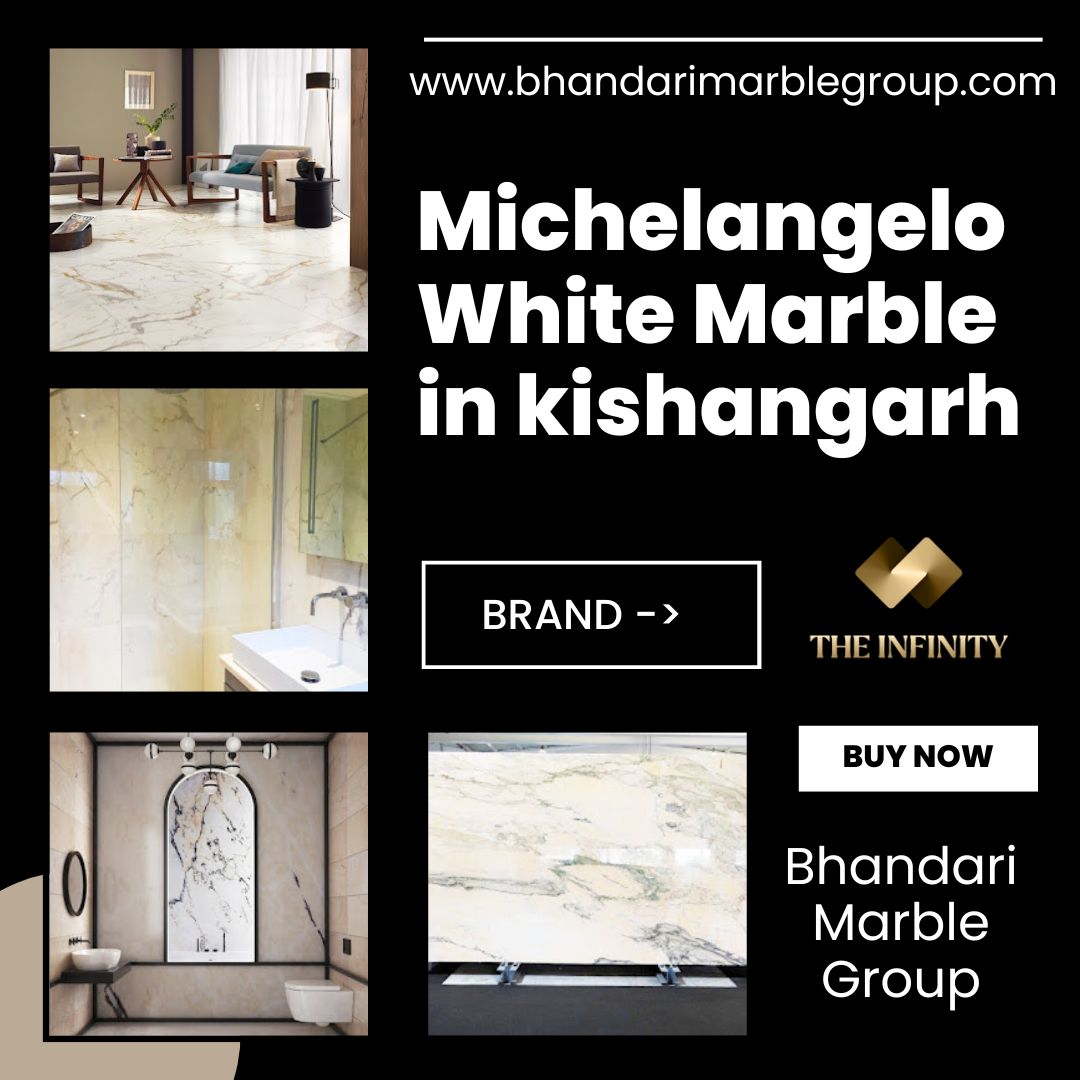 Michelangelo Marble in Kishangarh
Welcome to The Infinity by Bhandari Marble Group, your trusted destination to buy Michelangelo Marble in Kishangarh. Located in the heart of Rajasthan, Kishangarh is renowned for its rich heritage of marble craftsmanship, and we are proud to be a part of this legacy.
Michelangelo White Marble is a timeless beauty that embodies elegance and sophistication. With its pure white background and intricate veining, it adds a touch of opulence to any space. At The Infinity, we offer a wide range of Michelangelo White Marble products, including slabs, tiles, countertops, and custom-made creations.
As a leading supplier in Kishangarh, we are committed to providing our customers with the highest quality marble. Our team of experts hand-selects each slab, ensuring that it meets our strict standards of excellence. Whether you're an architect, interior designer, or homeowner, we have the perfect Michelangelo White Marble solution to fulfill your design aspirations.
At The Infinity, we understand the importance of personalized service. Our knowledgeable staff is ready to assist you at every step of your journey, from selecting the right marble to arranging transportation and installation. We strive to make your experience seamless and enjoyable.
Choose The Infinity by Bhandari Marble Group as your trusted partner for acquiring Michelangelo Marble in Kishangarh. Discover the beauty and magnificence of this remarkable stone, and let us help you transform your space into a work of art. Visit our showroom or explore our online catalog to begin your marble journey today.
Michelangelo Marble in Kishangarh