Description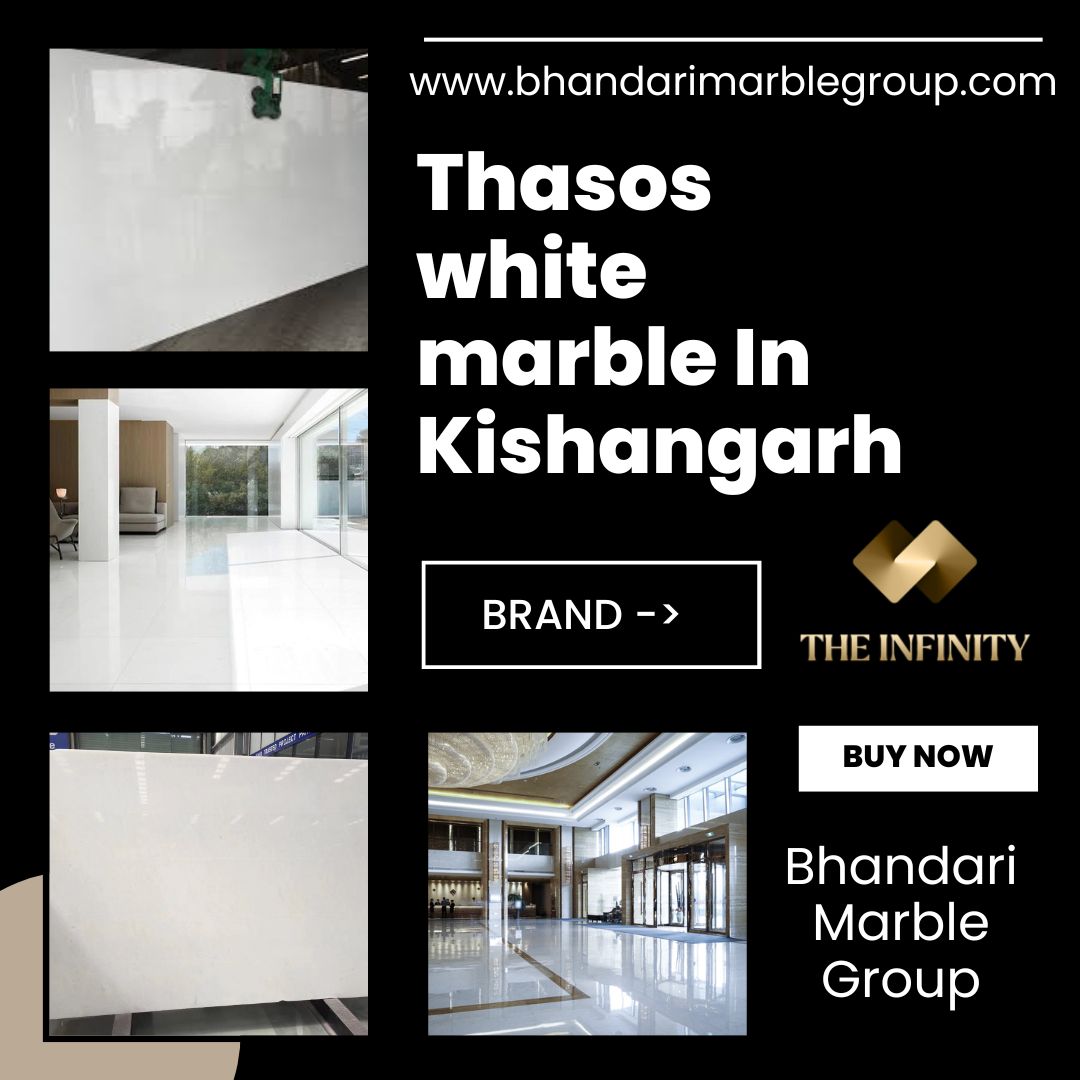 Thasos Marble in Kishangarh
Welcome to The Infinity by Bhandari Marble Group, your trusted destination to buy Thasos Marble in Kishangarh. Located in the heart of Rajasthan, Kishangarh is renowned for its rich heritage of marble craftsmanship, and we are proud to be a part of this legacy.
Thasos Marble, with its stunning pure white color and crystal-like appearance, is a symbol of elegance and luxury. At The Infinity, we offer a magnificent collection of Thasos Marble, sourced from the finest quarries. This marble variety is highly coveted for its timeless beauty and exceptional quality.
As a leading supplier in Kishangarh, we are committed to providing our customers with the highest quality Thasos white Marble. Each slab is carefully selected, ensuring superior craftsmanship and durability. Whether you're looking to enhance your residential or commercial space, our Thasos Marble is the perfect choice for creating stunning countertops, wall claddings, and other exquisite architectural elements.
At The Infinity, we understand that selecting the right marble is an important decision. Our knowledgeable team is dedicated to providing personalized service and expert guidance throughout the selection process. We take pride in assisting our customers, ensuring that they find the perfect Thasos Marble to bring their design visions to life.
Choose The Infinity by Bhandari Marble Group as your trusted partner for acquiring Thasos Marble in Kishangarh. Experience the unmatched beauty and elegance of this extraordinary marble variety and elevate your space to new heights of sophistication. Visit our showroom or explore our online catalog to discover the timeless allure of Thasos Marble and begin your journey towards creating a space that reflects your unique style and vision.
Thasos Marble In Kishangarh