Description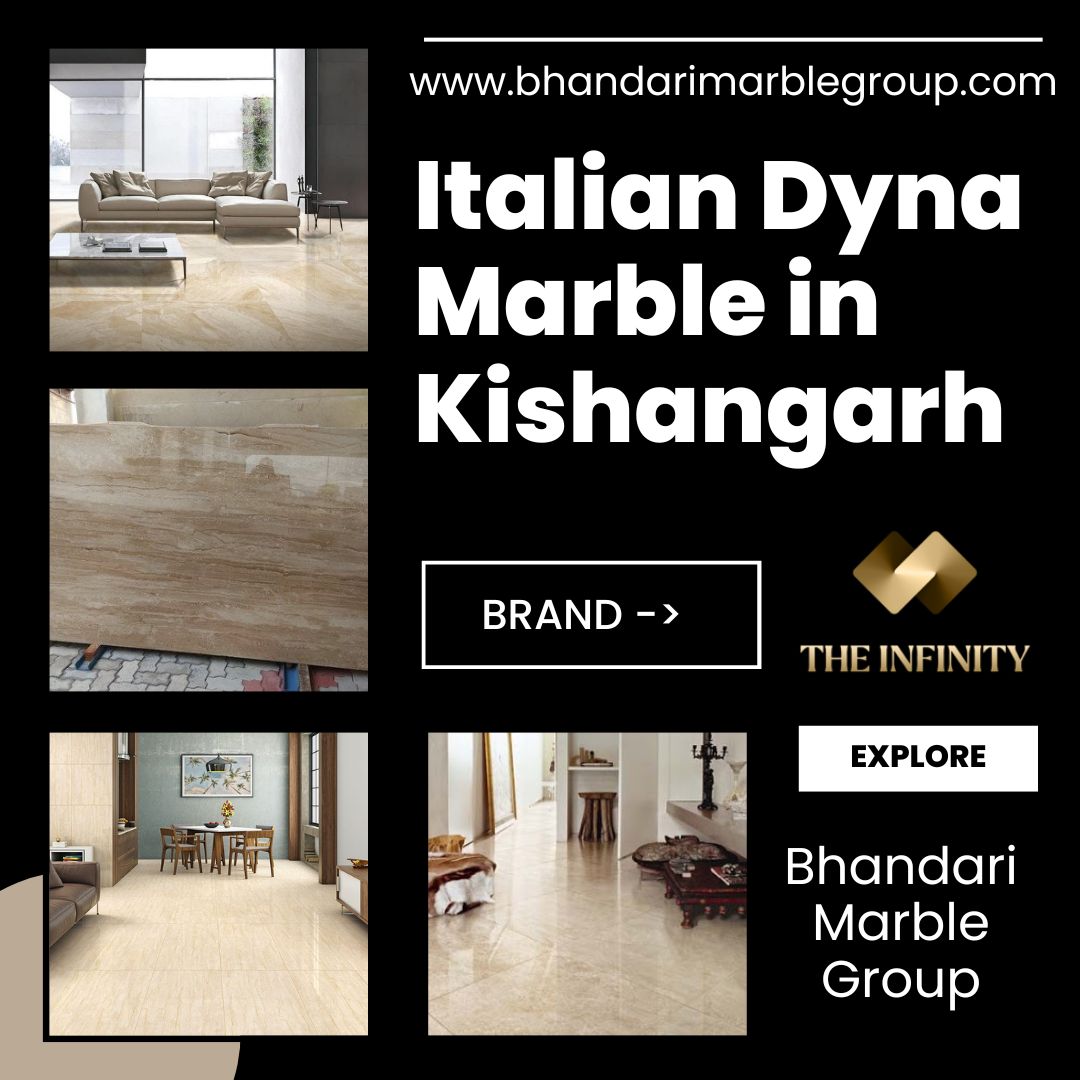 Italian Dyna Marble in Kishangarh
Welcome to The Infinity by Bhandari Marble Group, your trusted destination to buy Italian Dyna Marble in Kishangarh. We are delighted to bring you the exquisite beauty of Italian Dyna Marble, renowned for its elegance and sophistication.
Italian Dyna Marble is known for its dynamic patterns and striking veining, which add a touch of luxury to any space. At The Infinity, we offer a stunning collection of Italian Dyna Marble sourced directly from the finest quarries in Italy.
As a leading supplier in Kishangarh, we take immense pride in providing our customers with the highest quality Italian Dyna Marble. Each slab is carefully selected, ensuring exceptional beauty and durability. Our dedicated team of experts is committed to delivering unparalleled service, from assisting you in choosing the perfect marble to coordinating transportation and installation.
Italian Dyna Marble is a perfect choice for creating statement pieces such as countertops, flooring, wall claddings, and more. Its unique patterns and colors can transform any space into a work of art, reflecting elegance and grandeur.
At The Infinity, we understand the importance of personalized service. Our knowledgeable team is dedicated to assisting you throughout the entire process, ensuring that you find the perfect Italian Dyna Marble to meet your specific design requirements.
Choose The Infinity by Bhandari Marble Group as your trusted partner for acquiring Italian Dyna Marble in Kishangarh. Let us help you turn your design dreams into reality with our exceptional marble and unmatched service. Elevate your space to new heights of beauty and sophistication with Italian Dyna Marble from The Infinity. Visit our showroom or explore our online catalog to discover the extraordinary range of Italian Dyna Marble options available. Trust in our expertise and reputation as your trusted destination for Italian Dyna Marble.
Italian Dyna Marble in Kishangarh